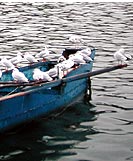 SANTORINI
AIGIALOS HOTEL, FIRA, SANTORINI, GREECE
Info | Reservation
ASTRA HOTEL , IMEROVIGLI, SANTORINI, GREECE
Info | Reservation
ARIA SUITES , FIRA, SANTORINI, GREECE
Info | Reservation
ATLANTIS VILLAS , OIA, SANTORINI, GREECE
Info | Reservation
BLUE ANGEL VILLA, FIRA, SANTORINI, GREECE
Info | Reservation
DREAMS LUXURY SUITES, IMEROVIGLI, SANTORINI, GREECE
Info | Reservation
IKIES HOTEL, TRADITIONAL HOUSES, OIA, GREECE
Info | Reservation
ILIOVASILEMA HOTEL, IMEROVIGLI, GREECE
Info | Reservation
ROCABELLA STUDIOS & SUITES, IMEROVIGLI, SANTORINI, GREECE
Info | Reservation
SANTORINI PRINCESS, IMEROVIGLI, SANTORINI, GREECE
Info | Reservation
HOTEL THIREAS, FIRA, SANTORINI, GREECE
Info | Reservation
TAMARIX DEL MAR SUITES, KAMARI, SANTORINI, GREECE
Info | Reservation
THE TSITOURAS COLLECTION, FIROSTEFANI, SANTORINI, GREECE
Info | Reservation
ZANNOS MELATHRON HOTEL, PYRGOS, SANTORINI, GREECE
Info | Reservation
SANTORINI LUXURY HOTELS
Villa rentals in Santorini are the ideal choice for sun-seekers in pursuit of a getaway with a touch of class. Combining picture-perfect beaches, a rich culture and breathtaking pink sunsets, it is no wonder Santorini is one of Greece's most enchanting locations for a luxury villa vacation.
The southernmost island of the Cyclades in the Aegean Sea, Santorini is renowned for its iconic blue-domed churches, unique beaches and hills scattered with white cubic buildings. The island owes its existence to a once-active volcano which today is responsible for the unique crescent shape of the island and its beautiful beaches of white, red and black sand. A popular destination year-round for visitors of all ages, Santorini offers diversions to suit all tastes, from relaxing and secluded spa escapes at villas overlooking the ocean, to vibrant urban corners where bars and restaurants set the stage for a pulsing nightlife.
Fusing elegance and modern amenities with traditional Greek style, villa rentals in Santorini create the perfect ambiance for your luxurious getaway. A variety of options is available for any kind of vacation, with villa styles ranging from romantic one-bedroom villas with private pools to opulent estates ideal for large groups. Many villas in Santorini are located adjacent to, or are equipped with, private spa facilities - a detail which reflects the islandís status as a haven for rest, relaxation and indulgence. Concierge services are included for all villa rentals, enabling visitors to fully customize their special villa experience. For a luxury vacation with an unparalleled level of style, comfort and luxury, discover the beauty of villa rentals in Santorini.